You think that sounds like a weird heading....well, that's exactly how I ordered my dinner last night!

Jacci and I found a Vietnamese restaurant here in Libreville (who knew!). The owner took our order. He's from Vietnam, lived in Libreville for 20 years (!!!!), speaks Vietnamese (obviously) and French and a little English.

Hanoi or Libreville?
So there I was ordering Vietnamese food, in West Africa, speaking in Vietnamese, French, and English. And people say I'm not multicultural!
No, this is not where we ate.
The hookers outside the restaurant was a nice touch. I'm glad Jacci doesn't understand what they were saying. There are some benefits to her limited French.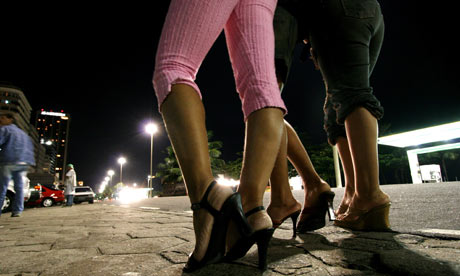 "Votre femme peut regarder."